BIG! The Jollitown: The Big Fun Event literally lived up to its name. There were BIG (gigantic according to one bulilit) inflatables in Jollitown and a very BIG crowd all lining up to have some BIG fun.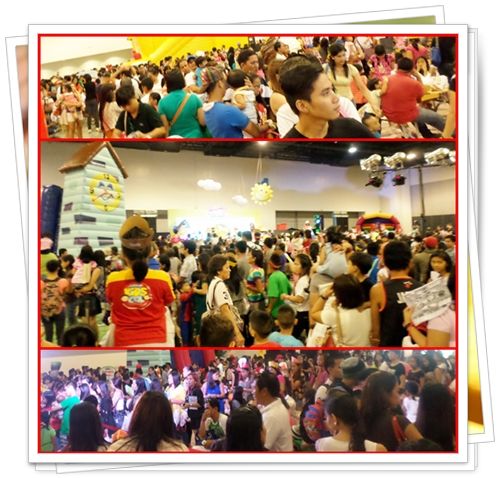 Held last October 26 at the SMX Convention Center, The Big Fun Event was Jollibee's way of celebrating National Kids Month with Jollibee Kids Club members and their families.  And what better way to celebrate Kids Month than by bringing Jollitown to life, right?  The turnout was so BIG that by the time we arrived around noon, they had already run out of Passports. Since there was still a long line of people waiting to go inside, they just gave out photocopies (or computer printouts) of the colored passport.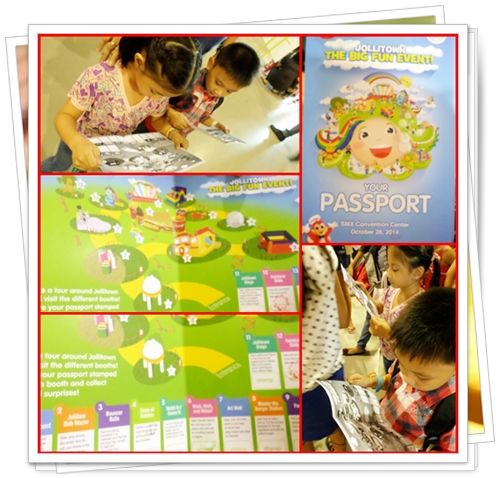 As shown on the passport, there were a total of thirteen fun booths in Jollitown. Toys and other treats were given at each booth. Most booths featured inflatables where kids can jump, bounce, slide, and have a jolly great fun. A couple of booths, Pipoy Puno and Master the Burger Station, featured learning activities.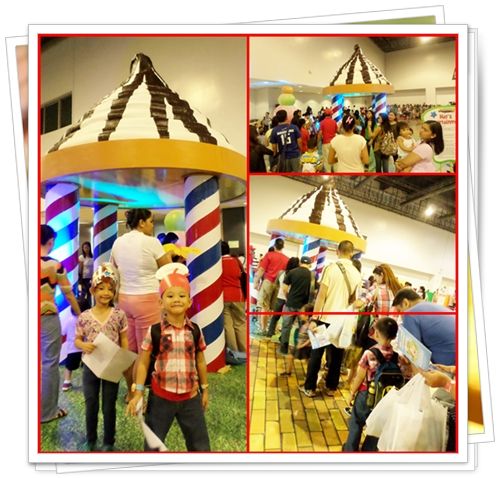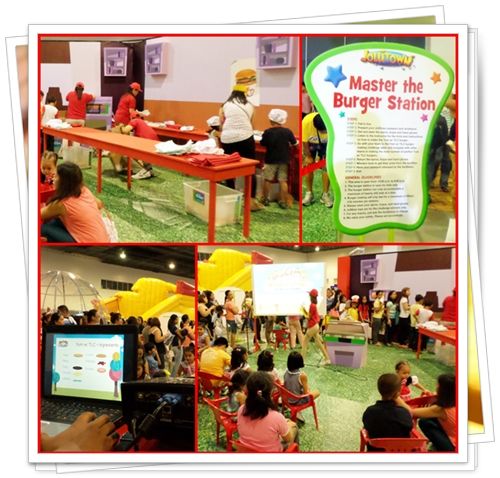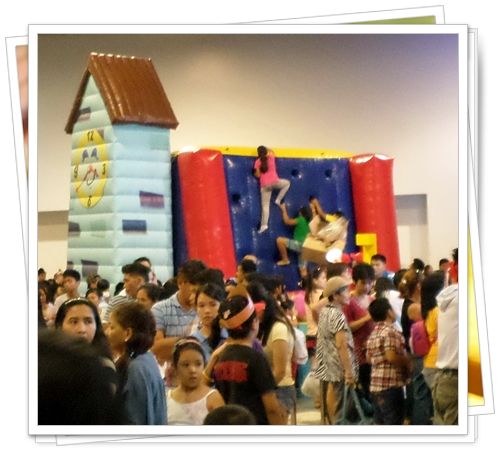 The kids weren't able to check out all the booths but they were nonetheless happy to have been able to experience a fun afternoon in Jollitown. They didn't just get to play, they also went home with their fave Yum burgers and kiddie toys!
The Jollitown: The Big Fun Event was held exclusively for Jollibee Kids Club members. Jollibee has other exciting activities and awesome surprises for JKC members, so make sure you sign up now at your fave Jollibee branch lest you miss out on the fun. As for us, we're definitely looking forward to the next big fun event. We'll make sure to go there really early next time.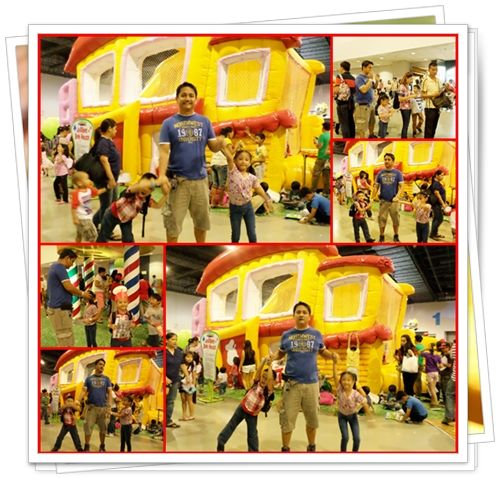 **********
Press Release
Jollibee brings kiddie town to life at Jollitown: The Big Fun Event

Kids were in for a treat as Jollibee celebrated National Kids Month by bringing to life one of the most loved kiddie shows of all time with with Jollitown: The Big Fun Event, held on October 26 at the SMX Convention Center in Pasay City.

True to its Jollitown roots, the event transformed learning into an interactive activity where kids and kids-at-heart can channel their inner explorers and discover new things while having tons of fun.

The grand Jollitown-inspired playland featured giant inflatables and colorful play zones. Adding more to the festivities were free Jollibee treats, fun-filled stage games, and interactive theater performances.

Jollibee fans of all ages even got to meet and greet their favorite Jollitown gang, Hetty, Popo, Yum, Twirlie, and everyone's favorite friend, Jollibee, who brought the audience on their feet with their special dance numbers.  To add to the entertainment, there was a magical Daylight Fireworks show that lit up the venue and left the kids in awe.  Supermom Christine Bersola-Babao also treated the audience to an animated storytelling session of two of her books Superhero Nio and Basura Monster, bringing to life the stories and imparting life lessons to kids.

"Jollitown: The Big Fun Event reunites the Jollibee Kids Club members with their favorite kiddie show, which they have greatly missed.  It is also our way of thanking the kids for their excellent support and to let them experience the magic of playing and learning with their beloved Jollibee and the rest of the gang again," said Jollibee Philippines Vice President for Marketing Harvey Ong. "Through this event, the kids were able to learn positive Filipino values in the most fun and entertaining way, which is what Jollitown is all about."

The Jollitown: The Big Fun Event was held exclusively for Jollibee Kids Club members. Sign up to become a Jollibee Kids Club member now to join other exciting year-round activities and awesome surprises from Jollibee.